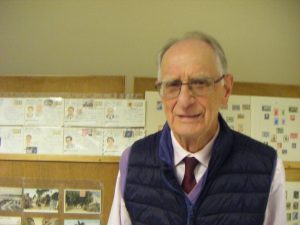 On January 18th, Banbury Stamp Society welcomed one of its members, Peter Collyer, to talk about Panama and Cuba.  We started with Panama; a place Peter first visited in 1968.  At the time of the first stamp issues, Panama was a part of Columbia but by 1903 it became independent and in 1904 it issued overprinted Columbian stamps.  Panama is best known for the canal and Peter showed a lot of material relating to it.  The French made the first attempt in the 1860's, led by the Count de Lesseps, fresh from completing the Suez Canal.  We were shown a share certificate from this venture as well as postcards showing the equipment used for the construction.  In the end, the French found Panama was nothing like building through the Egyptian desert and the project was halted.  The Americans became involved in the region in 1903 and work re-started in 1904.  Again, we saw postcards of the construction project, associated railway and the finished canal.
We then moved across the Caribbean to the 600 mile long island of Cuba.  The Spanish occupied Cuba until 1900 and we saw early pre-stamp letters from Cuba talking about the business conditions.  Spain issued colonial stamps for Cuba, and these were used until independence in 1898.  From then, Cuba was a playground for rich Americans until Castro took over in 1959 and established the Republic of Cuba.  One interesting item was a collection of letters and covers sent from Cuba back to the USSR by visiting students.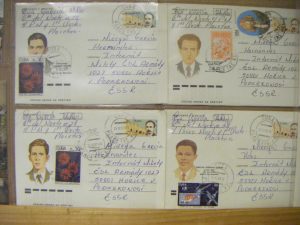 The next event will be 'Indian States – The Weird and Wonderful' to be held on Tuesday February 15th 2022 at 7:30pm at the Hanwell Fields Community Centre. The Banbury Stamp Society is on-line at 'www.banburystampsociety.co.uk' or contact John Davies on 01295 255831.